BMW
Oct 26, 2015 9:22:47 GMT -5
Post by eaz35173 on Oct 26, 2015 9:22:47 GMT -5
www.chinadaily.com.cn/bizchina/motoring/2015-10/26/content_22285484.htm
All-new BMW 7 Series heralds new age

(chinadaily.com.cn) Updated: 2015-10-26
BMW unveiled its new flagship sedans 740Li and 750Li xDrive on Saturday in Beijing. The four different models start from 1,188,000 yuan ($187,110) to 1,988,000 yuan. They are now available at showrooms across the country.
Ian Robertson, member of the Board of Management at BMW AG, Sales and Marketing BMW, and Sales Channels BMW Group, presented China's launch event.
"The 7 Series represents the company and brand like no other car. It is our flagship – a car that epitomizes leadership, trends and innovation, luxury and sophistication. And the new 7 Series is a window to the future of BMW and premium mobility," said Robertson.
"The new BMW 7 Series redefines modern luxury while carrying a balance of advanced technology, intelligent connections, and a premium experience," said Adrian van Hooydonk, Senior Vice President BMW Group Design.
Karsten Engel, President & CEO of BMW Group Region China said,"In this new era, luxury is defined by sustainability, digitalization, and connectivity. The New 7 Series is setting benchmarks in these areas, which is exactly what our Chinese customers are expecting. To them, success is defined by their innovative visions and the changes brought to society. The New 7 Series is a strong expression of the values and motivations of such visionary leaders for which there are many in various fields across businesses, academics and technologies."
Pierce Brosnan, who as character James Bond drove a number of luxurious and high-tech BMW models from 1994 to 2005, presented the automaker's new models at the ceremony.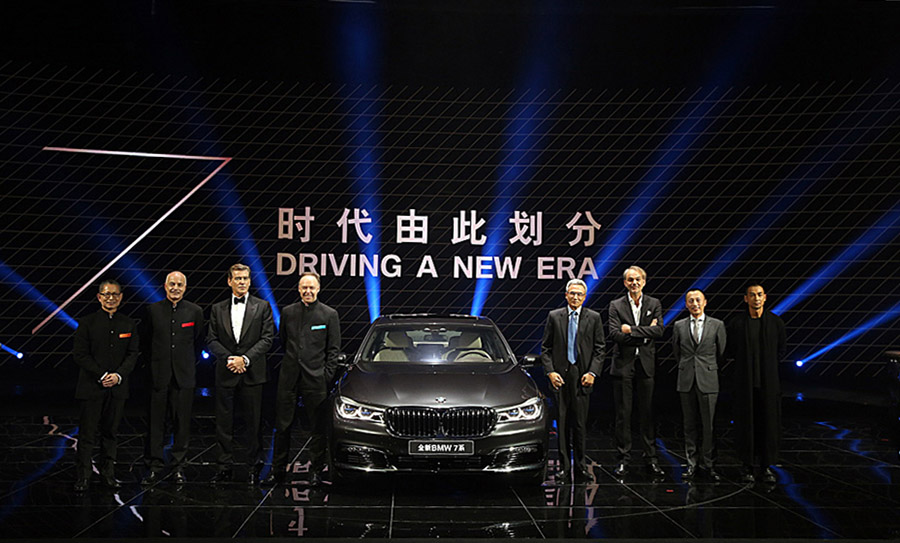 BMW executives and guests pose with all-new BMW 7 Series. [Photo provided to chinadaily.com.cn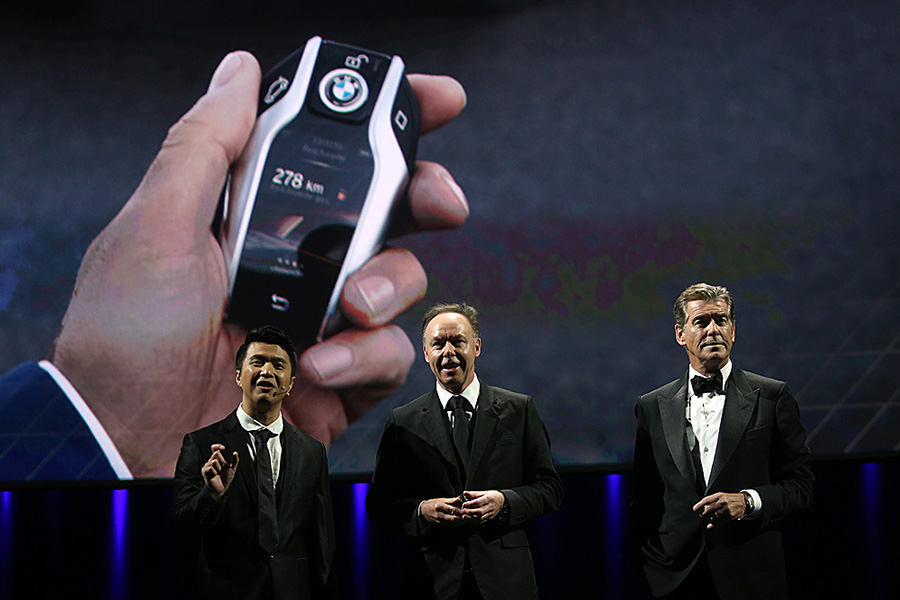 Pierce Brosnan and Ian Robertson, member of the Board of Management of BMW AG, pose with all-new BMW 7 Series. [Photo provided to chinadaily.com.cn]